Is a Garden Room Cheaper than an Extension?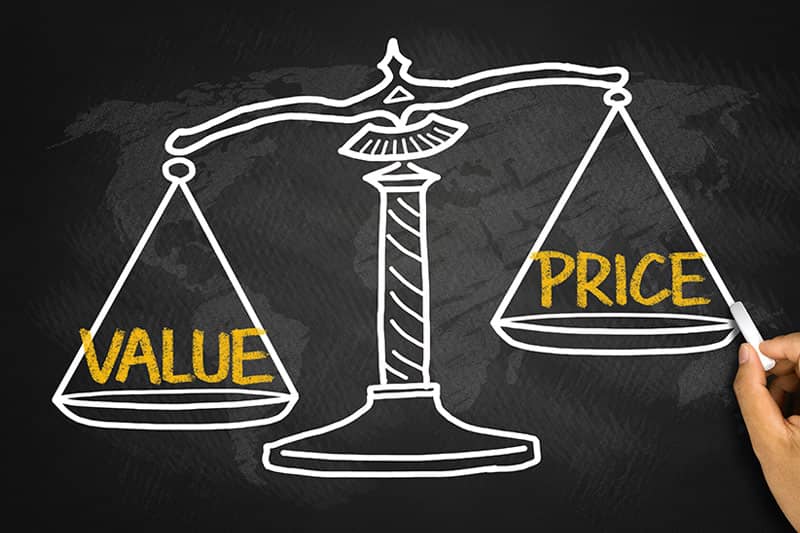 When considering home improvements, the options are endless.
However, the question often arises: is it more cost-effective to build an extension or invest in a garden room?
To answer this, let's compare the costs and benefits of each.
In Ireland, the cost of a house extension averages around €2,000 to €3,000 per square metre, with this figure potentially increasing based on the complexity and scale of the project.
On the other hand, a garden room typically costs approximately €1,500 per square metre before VAT. At first glance, it appears that the costs are quite comparable. However, it's important to consider other factors beyond the price per square metre.
A garden room from Urban Garden Sheds, for instance, is meticulously crafted, with prime PVC coated cladding and galvanised steel framing for durability and low maintenance. These garden rooms are built to Eurocode 3 standards, ensuring they can withstand snow and wind loadings.
Additionally, they come with a variety of optional extras such as wooden or concrete floors, PVC windows & French doors, tile effect roofs, electrical works, and custom shelving solutions. These add-ons allow for further customisation to meet your specific needs.
In contrast, a home extension can be a more complex and disruptive project, often requiring significant changes to the existing structure of your home. This can lead to unforeseen costs and longer construction times.
But it's not just about cost. Investing in a garden room also offers numerous benefits.
For instance, a garden room can improve your lifestyle by providing a dedicated space for relaxation, work, or hobbies. It also increases your property's value, making it a smart investment. The designs are flexible, allowing the space to evolve with your needs and preferences. Moreover, garden rooms offer space-saving solutions, offering practical storage options and leaving more room in your garden for leisure activities.
In conclusion …
While the upfront costs of a garden room and a home extension may be comparable, the long-term benefits and potential savings on maintenance make garden rooms a cost-effective and versatile alternative. They offer an excellent solution for anyone looking to add more living space to their property without the complications and potential disruptions associated with a traditional extension.
Expert Installation and Guidance
At Urban Garden Sheds, our team of experienced professionals is here to guide you through the fit-out process. We will help you choose the most suitable options for your specific requirements and ensure that your garden space is fitted out to the highest standards, providing you with a durable and reliable structure for years to come!
Start Your Garden Room Journey Today
We offer a nationwide service
Are you ready to elevate your outdoor space with a bespoke garden room in Ireland?
Together, we'll create a garden room that perfectly captures your vision and enhances your lifestyle.
Contact our friendly team at Urban Garden Sheds to discuss your ideas and receive a personalised quote.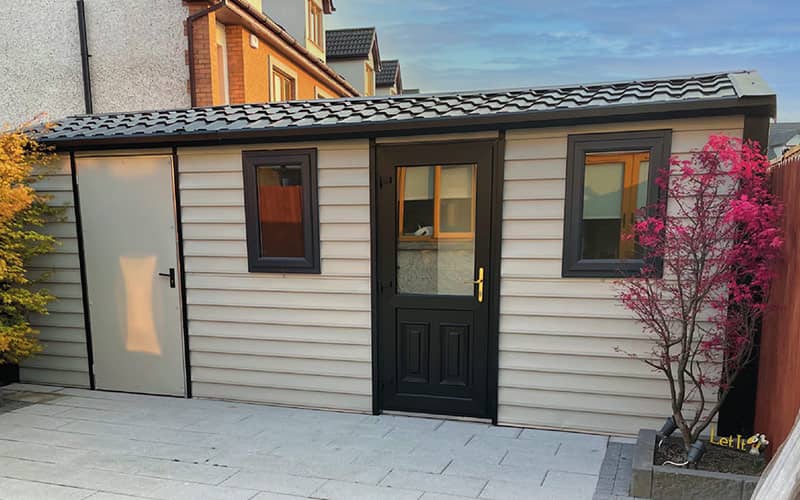 A Versatile Garden Room Office & Storage Space: A Custom Fit-Out Case Study
Our customer approached us with a vision for a multi-functional garden room that would serve as both a home office and storage space. They wanted to maximise the utility of their 22′ x 8′ garden building while maintaining a comfortable, insulated environment.
Go to article