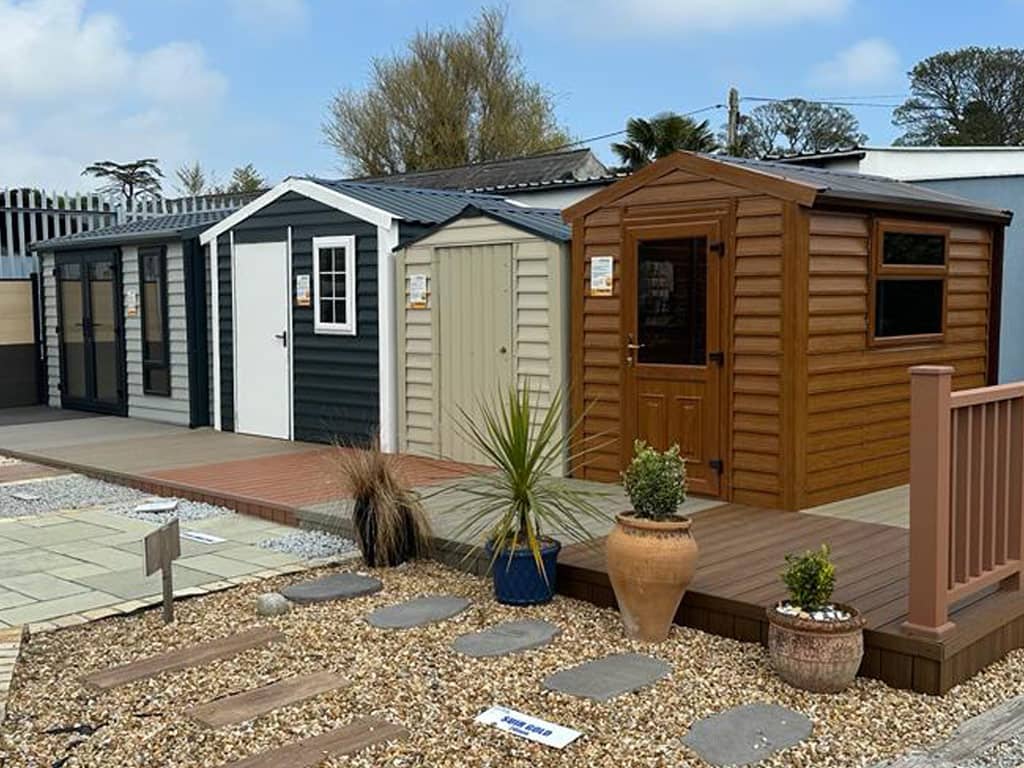 Garden Sheds in Ireland – Stylish Storage Solutions for Your Outdoor Space
At Urban Garden Sheds, we offer an extensive range of garden sheds in Ireland to suit every taste and requirement. Our garden sheds are more than just functional storage solutions; they are designed to add visual appeal and style to your outdoor space.
With a variety of materials, sizes, and designs to choose from, you can find the perfect garden shed to complement your garden and meet your storage needs.
Choose Your Perfect Garden Shed
Our collection of garden sheds caters to a wide array of purposes, ensuring that you can find a suitable solution for your specific storage requirements.
From organising garden tools and equipment to housing bicycles, lawnmowers, and seasonal items, our sheds provide versatile and secure storage options.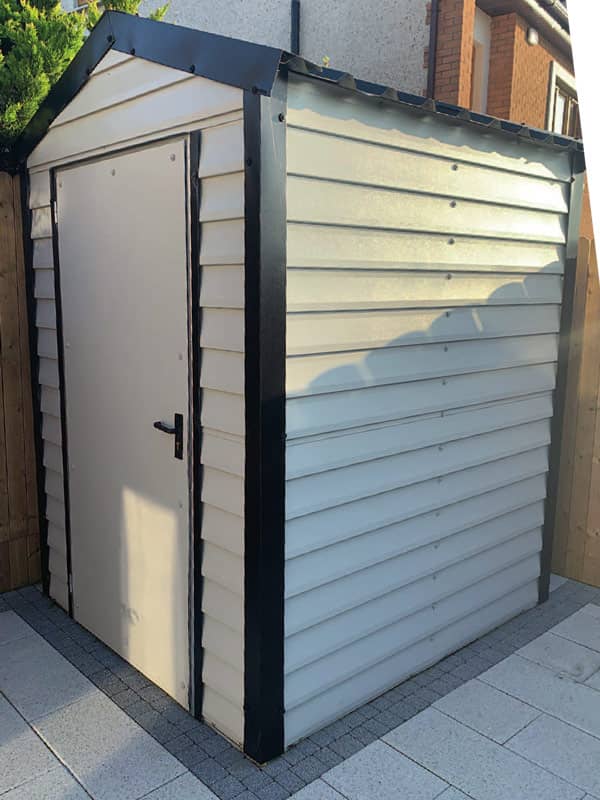 Customer Testimonial
"Great company to deal with from start to finish, the lads built the shed and fitted it exactly where I wanted it even thought it was an awkward position, very professional company who I would highly recommend."

Habib, Dublin – Facebook Review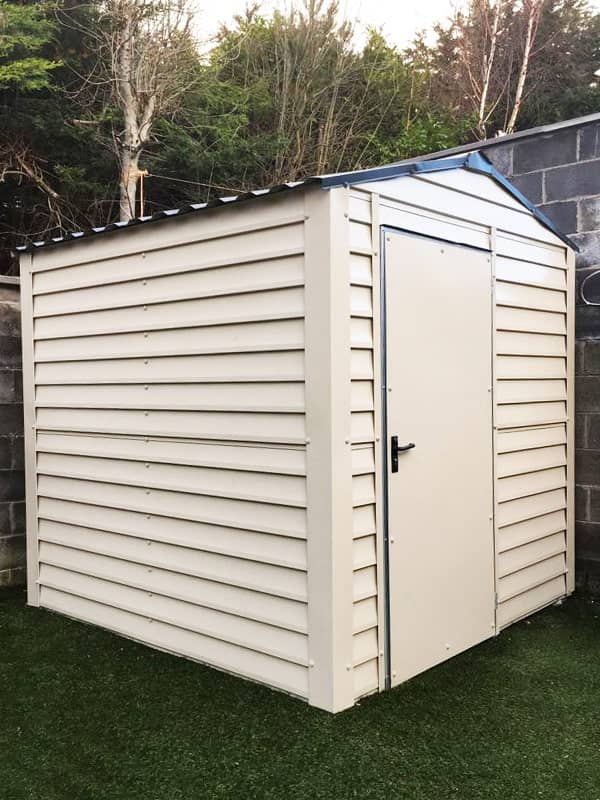 A Shed For Every Purpose
Some popular uses for our garden sheds include:
Tool and DIY equipment storage: Keep your garden tools and equipment neatly organized and protected from the elements.
Large equipment storage: Safely store larger items such as bikes, ATVs, ride-on lawnmowers, keeping them protected from the elements and freeing up space in your garage or other storage areas.
Potting sheds: Create a dedicated space for your gardening activities, complete with work surfaces and storage for pots, compost, and tools.
Workshop: Set up a functional workspace for your DIY projects and home repairs.
Sports and leisure equipment storage: Safely store your outdoor sports and leisure gear when not in use.
We Have A Wide Range Of Colours To Choose From:

olive green

moorland green

brown

mushroom

goosewing grey

woodgrain
We are proud of the quality of our garden rooms, compact sheds and garden buildings. They are low maintenance, and built to last!
Optional Extras
Wooden Floors
Concrete Floors
PVC Windows & French Doors
Tile Effect Roofs
Electrical Works
Custom Shelving Solutions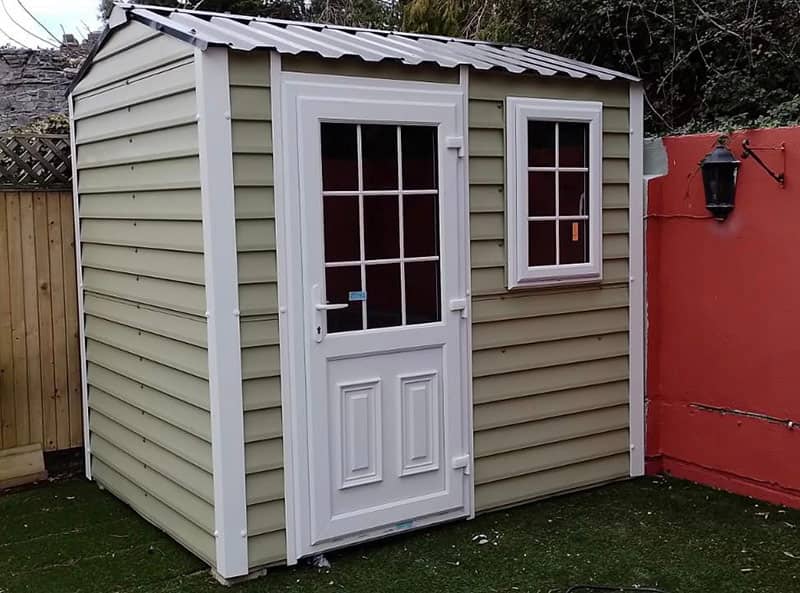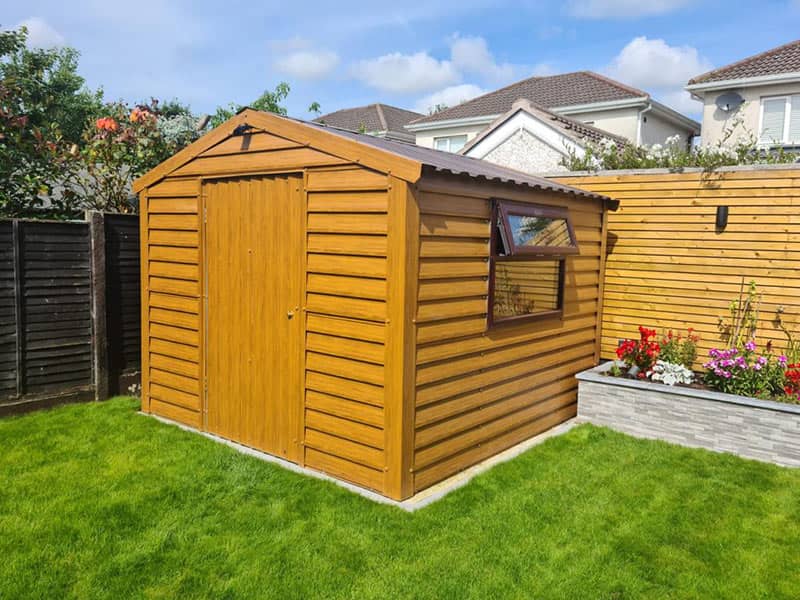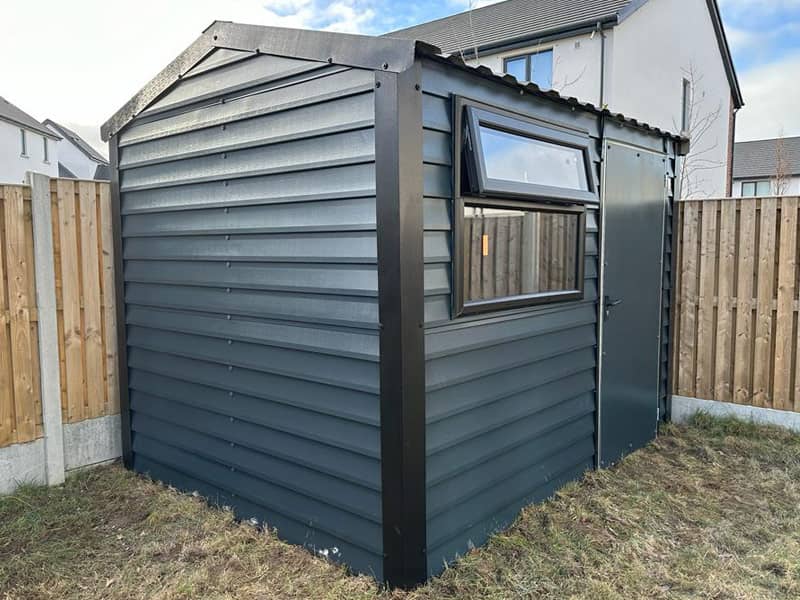 Quality Craftsmanship and Durable Materials
At Urban Garden Sheds, we never compromise on quality. Our garden rooms are built using only the finest materials, ensuring longevity and durability throughout the changing Irish seasons. Our expert installers employ meticulous attention to detail, resulting in garden rooms that not only look stunning but are built to last.
Garden sheds & buildings can include a wooden floor which is raised off the ground and has steel framing under the 18mm OSB flooring, insulated door with handle, PVC door, double doors, french doors, roller door and optional woodgrain cladding and five great colours to choose from.
Expert Installation and After-Sales Support
Our garden sheds are designed to blend harmoniously with your existing outdoor space and home architecture. We consider factors such as the layout of your garden, access points, and your home's style to ensure your garden shed enhances your property's aesthetic appeal.
At Urban Garden Sheds, our commitment to customer satisfaction extends beyond the design and construction of your garden shed. Our professional installation team ensures a smooth and hassle-free setup process, while our ongoing support guarantees that you can enjoy your garden shed for years to come.
Recent Garden Shed Projects Gallery
click on any of the images to launch the gallery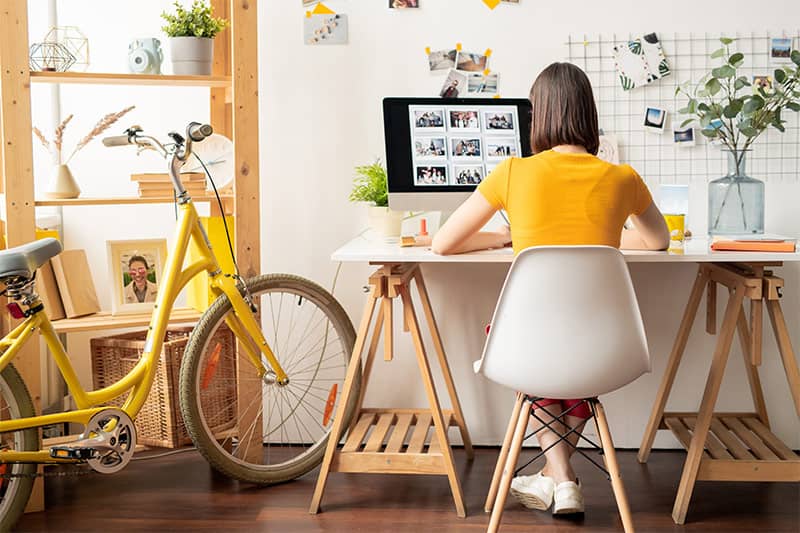 18 Garden Room Ideas:
Transform & Enhance Your Outdoor Space
In this article, we've compiled a list of 18 creative ways to utilise a garden room, showcasing the vast range of possibilities that these versatile structures offer.
Go to article
Start Your Garden Shed Journey Today
We offer a nationwide service
Are you ready to elevate your outdoor space with a bespoke garden shed?
Together, we'll create a garden shed that perfectly captures your vision and enhances your lifestyle.
Contact our friendly team at Urban Garden Sheds to discuss your ideas and receive a personalised quote.