Customisable Garages & Large Buildings for Your Unique Needs
At Urban Garden Sheds, we understand that each customer has unique requirements when it comes to garages and large buildings. That's why we offer a range of customisable options designed to meet your specific needs.
Our structures are ideal for business use, general storage, workshops, or parking and storing cars, providing the flexibility and functionality you deserve.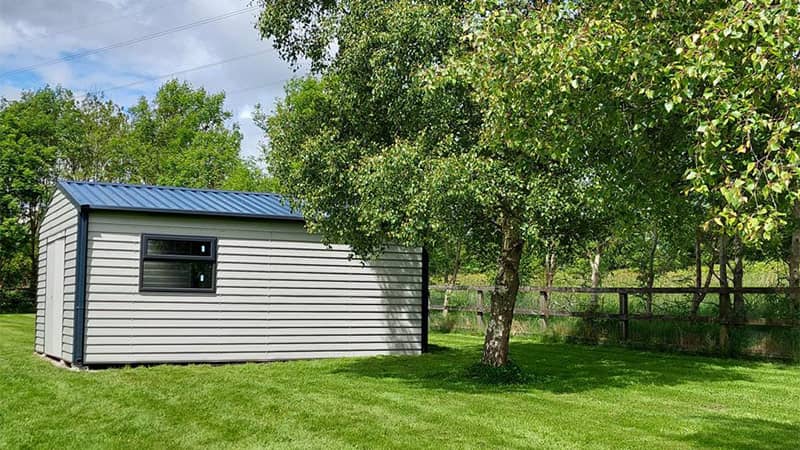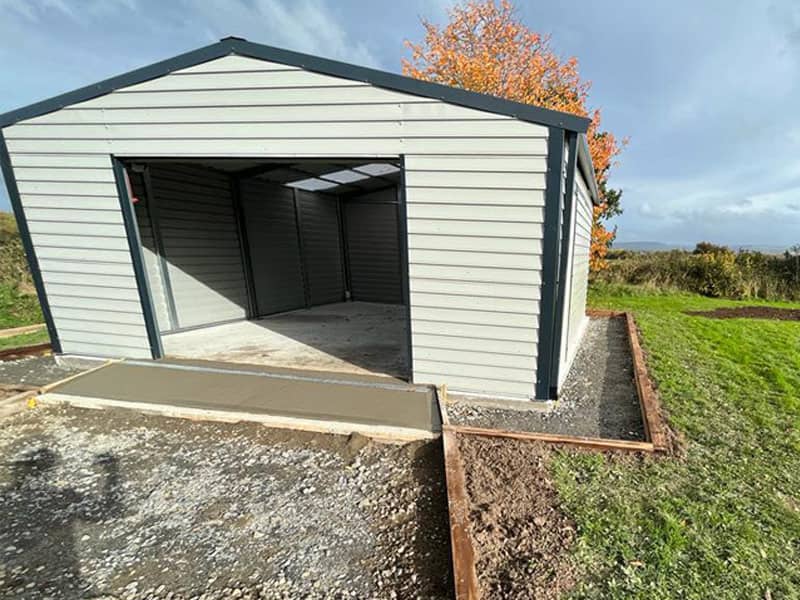 Versatile Garages with Wide Roller Shutters
Our garages come standard with a 7'6″ (2.3 meters) wide roller shutter, ensuring easy access for vehicles and equipment.
Should you require even wider shutters, we can accommodate your request.
You can also choose between manual or electrically operated roller shutters for added convenience and security.
5 Star Google Review
Nik Mc
Urban sheds delivered and fitted out our garden office with toilet from doing the concrete base to plastering, electrics, plumbing and insulation everything was done in great time and top quality can't recommend Anthony and his team enough. We are delighted with it.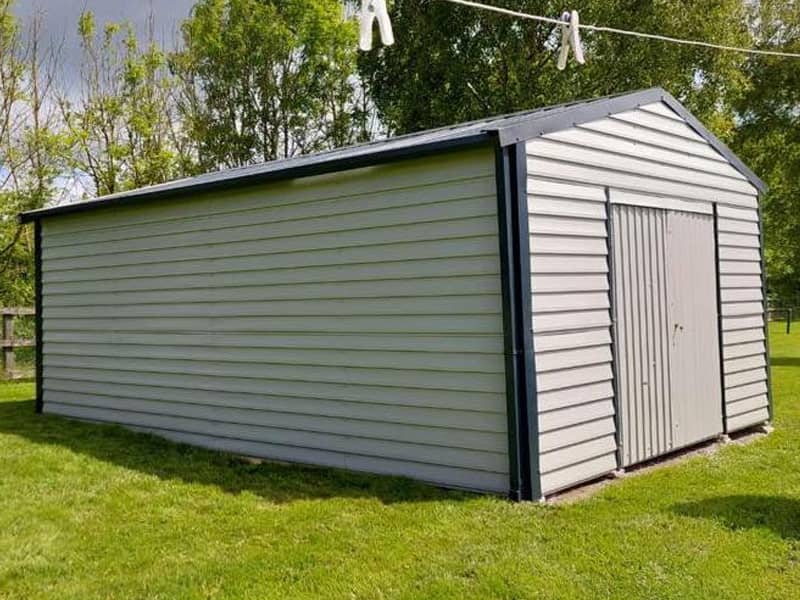 Diverse Size Options for Your Perfect Garage
We understand that different customers require different sizes for their garages and large buildings. Our structures feature 8ft (2.3 meters) side walls or can be extended up to 9ft (2.74 meters) side walls, depending on your preference.
The roof height starts at 9'6″ (2.75 meters) at the apex and can be extended up to 12ft (3.65 meters) to provide ample vertical space for your needs.
These diverse size options allow you to create the perfect garage for your specific requirements.
We Have A Wide Range Of Colours To Choose From:

olive green

moorland green

brown

mushroom

goosewing grey

woodgrain
We are proud of the quality of our garden rooms, compact sheds and garden buildings. They are low maintenance, and built to last!
Optional Extras
Wooden Floors
Concrete Floors
PVC Windows & French Doors
Tile Effect Roofs
Electrical Works
Custom Shelving Solutions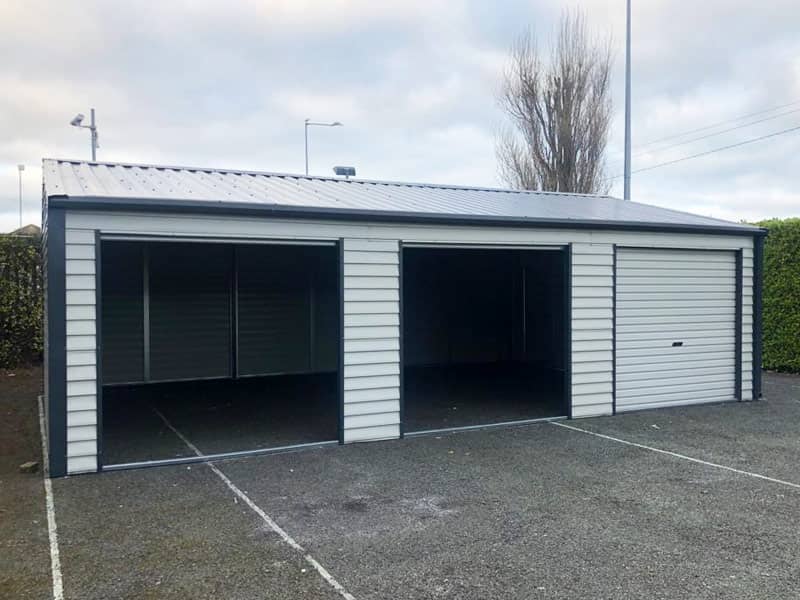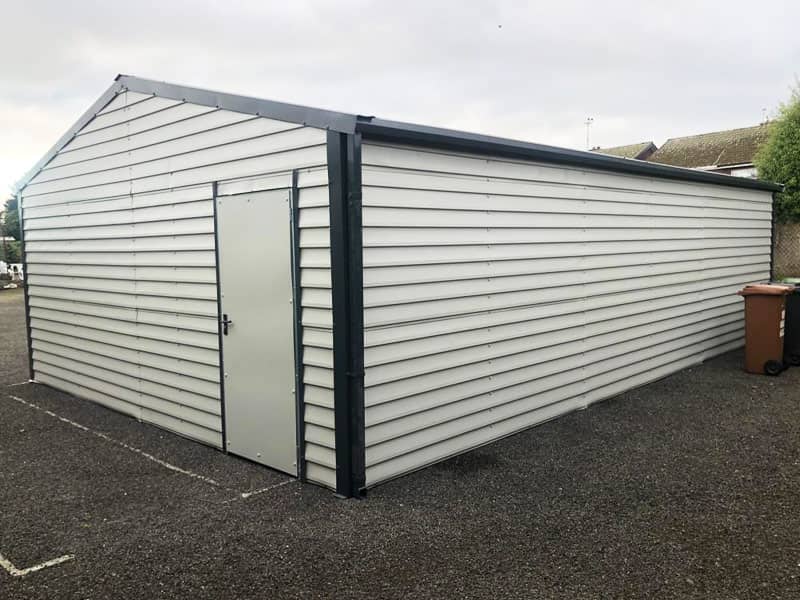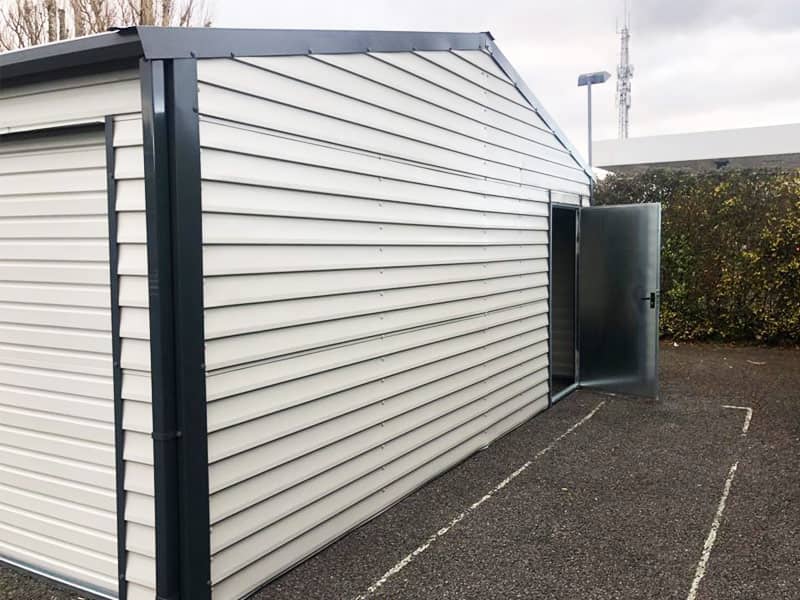 Enhanced Features for Functionality and Comfort
We offer several additional features to enhance the functionality and comfort of your garage or large building. Clear panels can be installed in the roof to allow natural light to flood the space, while side pedestrian doors provide convenient access without needing to open the main roller shutter. Additionally, gutters and downpipes can be added to manage rainwater effectively, protecting your building from water damage.
Expert Installation and After-Sales Support
We are dedicated to helping you design and install the perfect garage or large building for your needs. We provide expert guidance throughout the selection process, ensuring that you choose a structure that meets your requirements and enhances your property.
At Urban Garden Sheds, our professional installation service guarantees a smooth and stress-free setup process. Our experienced installers will work with you to ensure that your garage or large building is installed to the highest standards, providing you with a durable and reliable structure for years to come.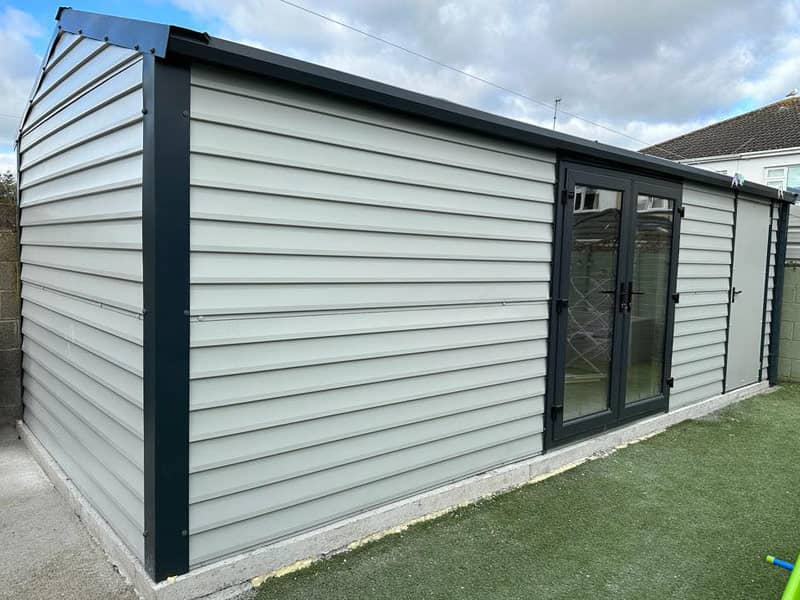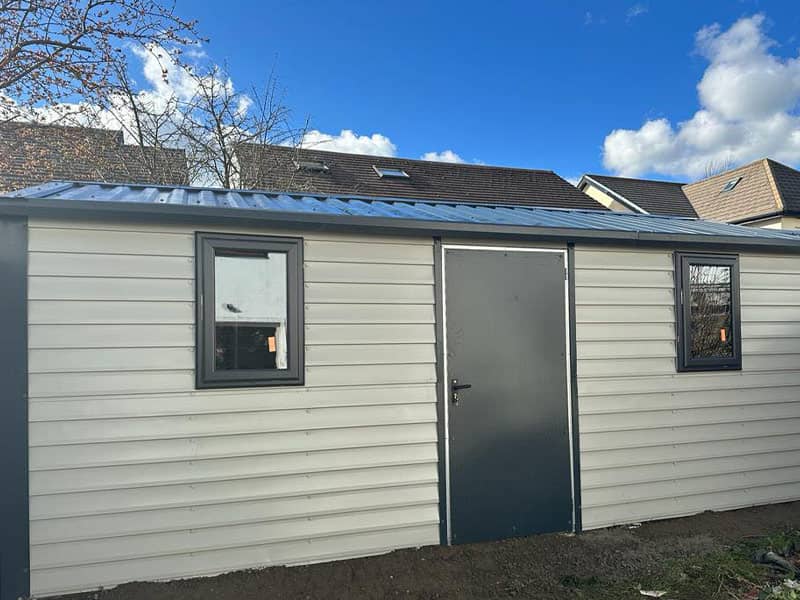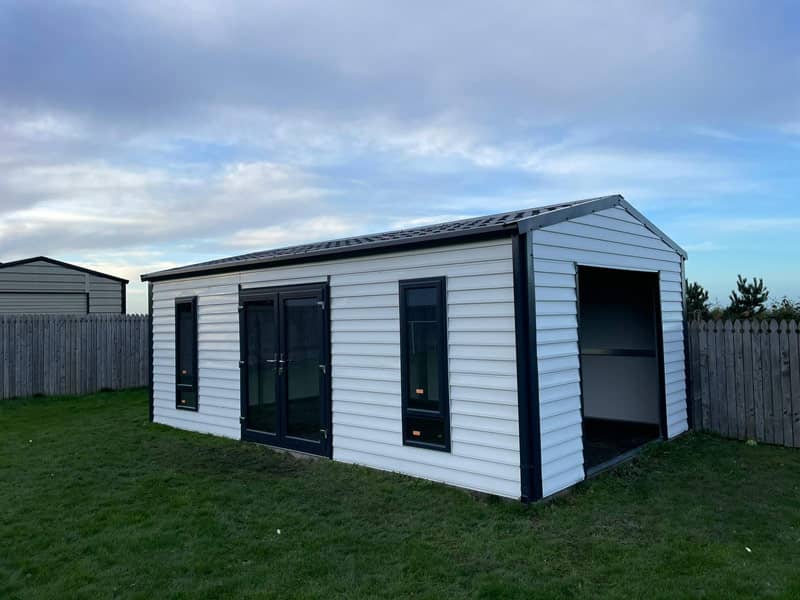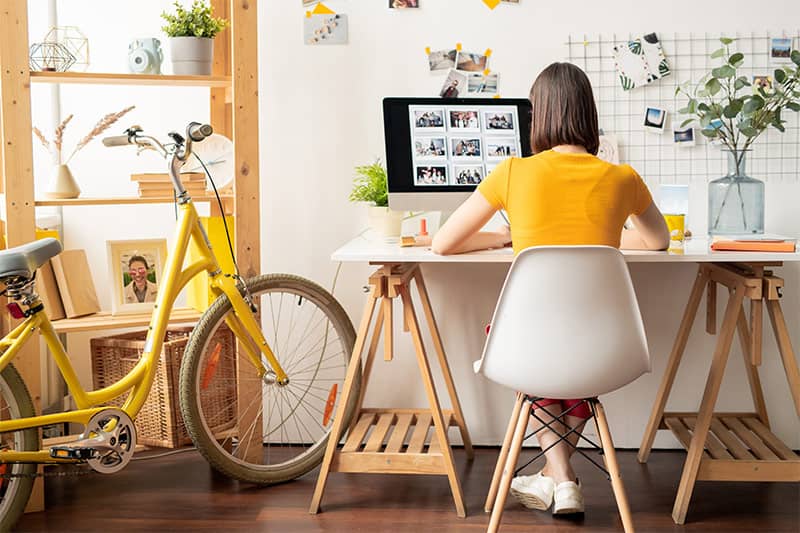 18 Garden Room Ideas:
Transform & Enhance Your Outdoor Space
In this article, we've compiled a list of 18 creative ways to utilise a garden room, showcasing the vast range of possibilities that these versatile structures offer.
Go to article
Start Your Garden Building Journey Today
We offer a nationwide service
Are you ready to elevate your outdoor space with a bespoke garage or large building?
Together, we'll create one that perfectly captures your vision and enhances your lifestyle.
Contact our friendly team at Urban Garden Sheds to discuss your ideas and receive a personalised quote.