Custom Fit-Outs for Garden Sheds, Rooms, Garages and Buildings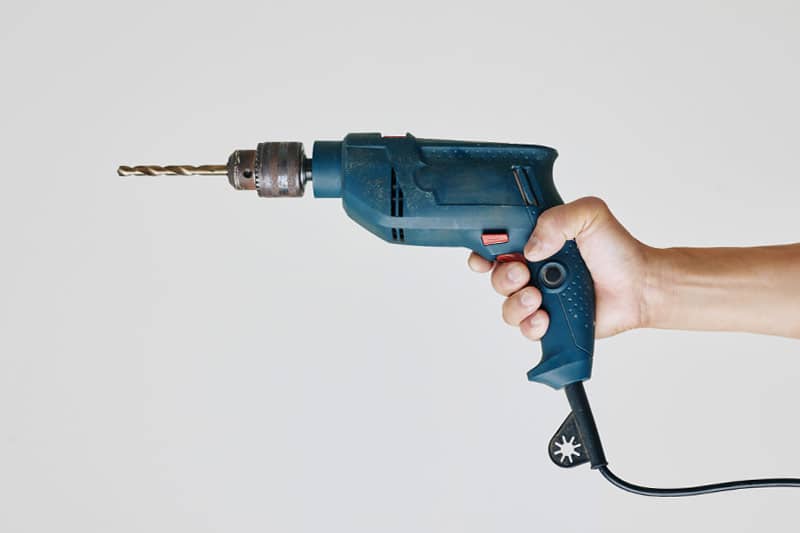 Upgrade Your Garden Shed, Room, or Building with Our Comprehensive Fit-Out Options
To help you create a space that truly meets your needs, we offer a wide range of fit-out options, including electrical, mechanical, plumbing, and decorative elements.
In this article, we will explore the various fit-out options available, allowing you to customise your garden building to your precise specifications.
Comprehensive Fit-Out Solutions for Your Garden Space
Our fit-out options encompass everything you need to tailor your garden shed, room, or building to your specific requirements:
Wooden Floors: Choose from a range of high-quality wooden flooring options to create a warm and inviting atmosphere in your garden space.
Concrete Floors: Opt for a durable and low-maintenance concrete floor, perfect for heavy-duty applications like workshops or garages where spills and heavy equipment are common.
PVC Windows & French Doors: Enhance your garden room's natural light and ventilation with our selection of stylish PVC windows and elegant French doors.
Tile Effect Roofs: Upgrade your garden building's appearance with a tile effect roof, providing an attractive and weather-resistant finish that complements your property's aesthetic.
Electrical Works: Our professional electrical fit-out services ensure that your garden space is fully equipped with power outlets, lighting, and other necessary electrical components for a functional and comfortable environment.
Plasterboarding and Room Dividers: Create a polished interior look and define separate spaces within your garden room with professional plasterboarding and customizable room dividers, perfect for multi-functional spaces or added privacy.
Custom Shelving Solutions: Maximise storage and organisation with our bespoke shelving options, tailored to suit your specific needs and preferences.
Six Optional Colours: Personalise your garden shed, room, or building with a choice of six beautiful colours, allowing you to match your structure to your home's exterior or create a unique focal point in your garden.
Quality Fit-Outs Tailored to Your Needs
Our fit-out services are designed to ensure that your garden shed, room, or building is not only functional but also a true reflection of your personal style and preferences. Whether you need a space for relaxation, hobbies, or work, our comprehensive fit-out options will enable you to create an environment that is comfortable, practical, and tailored to your unique needs.
Expert Installation and Guidance
At Urban Garden Sheds, our team of experienced professionals is here to guide you through the fit-out process. We will help you choose the most suitable options for your specific requirements and ensure that your garden space is fitted out to the highest standards, providing you with a durable and reliable structure for years to come!
Start Your Garden Room Journey Today
We offer a nationwide service
Are you ready to elevate your outdoor space with a bespoke garden room in Ireland?
Together, we'll create a garden room that perfectly captures your vision and enhances your lifestyle.
Contact our friendly team at Urban Garden Sheds to discuss your ideas and receive a personalised quote.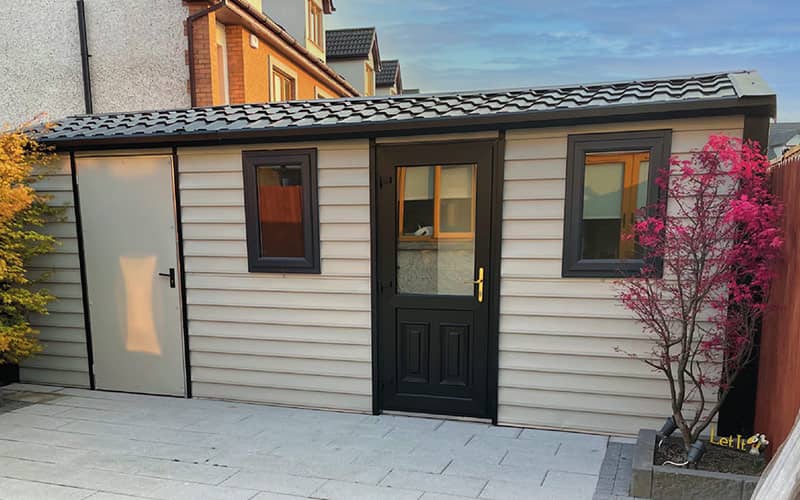 A Versatile Garden Room Office & Storage Space: A Custom Fit-Out Case Study
Our customer approached us with a vision for a multi-functional garden room that would serve as both a home office and storage space. They wanted to maximise the utility of their 22′ x 8′ garden building while maintaining a comfortable, insulated environment.
Go to article